jean speicher - thoughts on life
A Late Mother's Day Tribute to a Nebraska Woman
From time to time, the Foundation asks our out of state donors about their ties to Nebraska. Jim Speicher of Maryland recently shared his mother's memories of growing up in the 1930s and 1940s in Columbus, Nebraska.
"About a year ago, I found two short stories/reminiscences written by my mother about her early life in Columbus, Nebraska. My mother was in the high school class of 1943 and passed away in December 1997." – Jim Speicher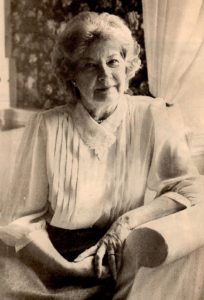 Click here to view an article detailing Sergeant Howard Watson's experiences in a Nazi prison camp during World War II. Sergeant Watson is a cousin of Foundation trustee Don Dillon. Click here to read an essay by Tony Dworak, Foundation Director of Development, recounting a discussion he had with Sergeant Watson.