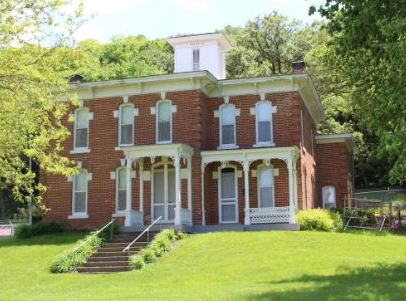 Dakota County Historical Society
Dakota County Historical Society's mission is to preserve, restore, and maintain historical sites in Dakota County and the state of Nebraska. They will use their grant towards the restoration of the O'Connor House in Homer, NE (pictured above). The O'Connor house is a 1870s mansion with historic relics. The grant will help with repair projects to ensure continued use of the site for future generations.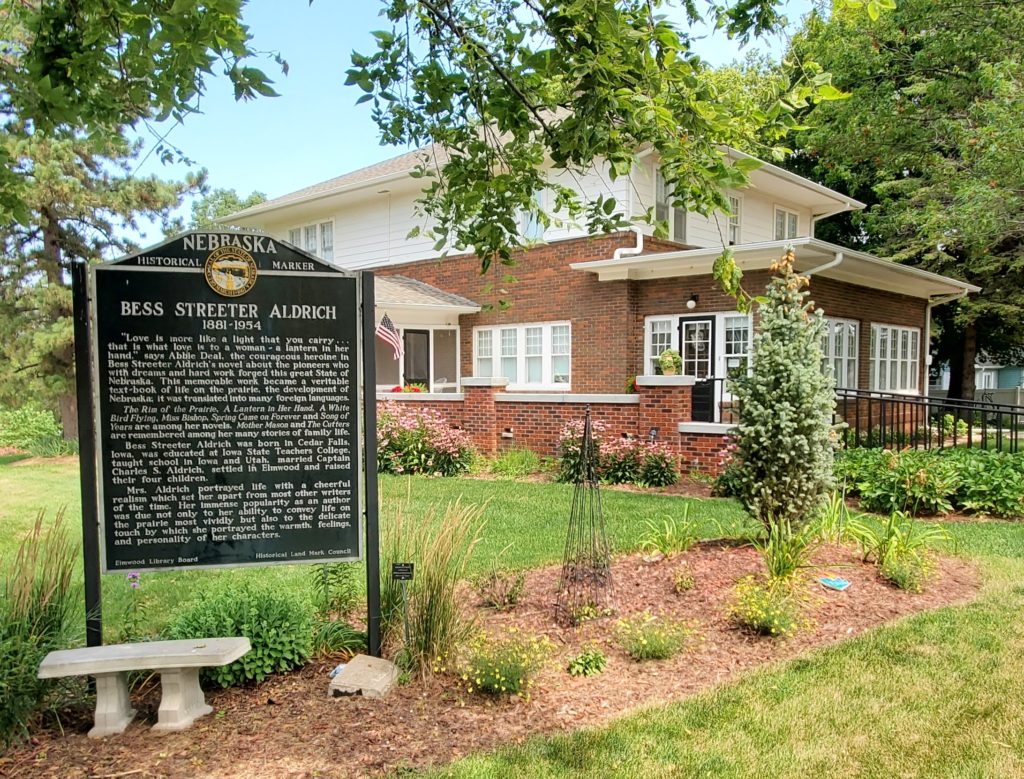 Bess Streeter Aldrich Foundation
The Bess Streeter Aldrich Foundation preserves and promotes the life and works of Bess Streeter Aldrich and promotes educational opportunities for reading and writing. Bess Streeter Aldrich was one of Nebraska's most widely read authors. The foundation's grant was used to develop a curriculum for teachers to use alongside A Lantern In Her Hand, a novel by Aldrich that outlines the classic story of Nebraska pioneer women.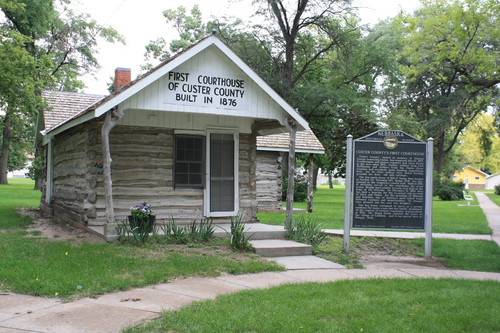 Seven Valleys Historical Society
Seven Valleys Historical Society is located in Callaway and is responsible for three buildings: the first Custer County Courthouse, Holy Trinity Episcopal Church, and the jail. With all three buildings being over 100 years old, they need work done to maintain historical preservation. Seven Valleys Historical Society will use their grant towards repairing the log-cabin Courthouse.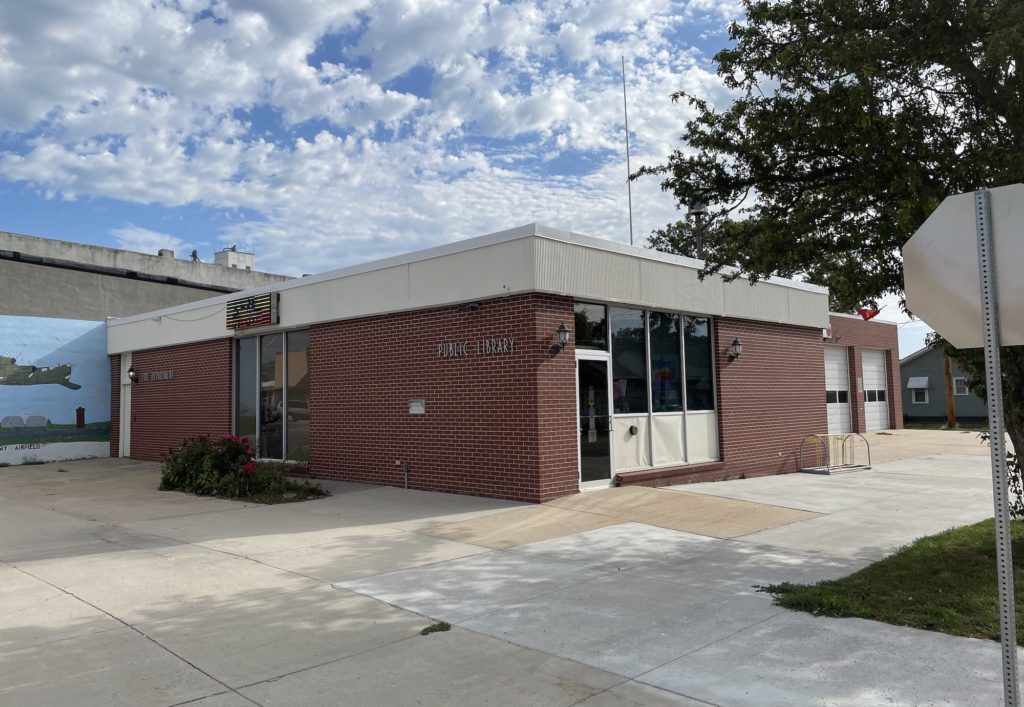 Fairmont Public Library is located in Fillmore County. They will use their grant to digitize two historical books: Fairmont Centennial printed in 1973 and an updated version of the same book published in 1998 for the 125th Anniversary. The books are no longer in print but are filled with useful history of the area and citizens. By digitizing these books, this information will be easily available on Fairmont Public Library's website.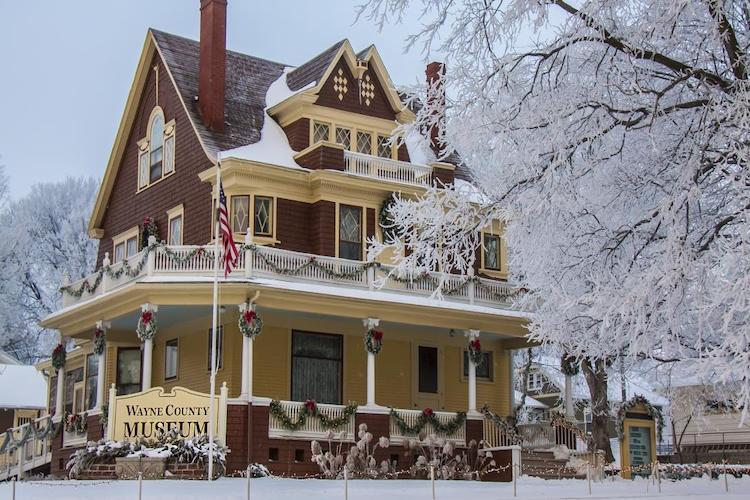 Wayne County Historical Society
Wayne County Historical Society is located in Wayne. They will use their grant to raise membership and awareness in the community in order to fundraise for building repairs. Wayne County Historical Society plans to work with local schools to increase support and interest.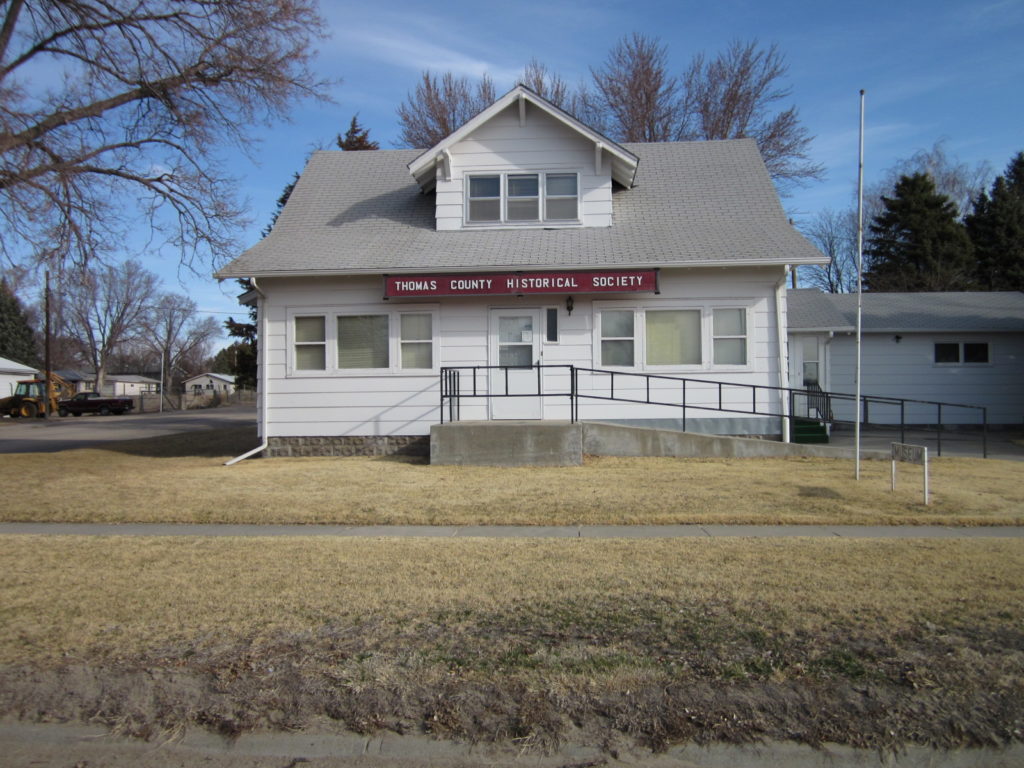 Thomas County Historical Society
Thomas County Historical Society is located in Thedford. The museum has many years worth of Thomas County Herald newspapers and only a few of those have been microfilmed. Their grant will be used to digitize the newspaper archives. The TCHS building, above, was given to TCHS by a local family who were long-time residents of Thedford.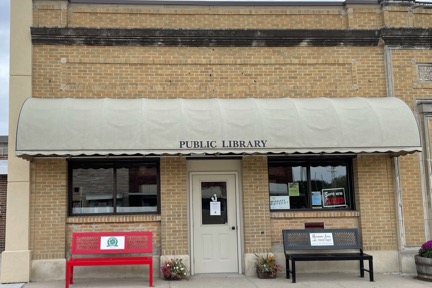 Indianola Public Library is located in Red Willow county. They will use their grant to purchase wider shelving for their many local historical documents like bound newspapers, scrapbooks, and yearbooks. These documents are currently being stored on narrow shelving which is putting pressure on the binding. Purchasing new shelving that is specifically designed for books and documents will prevent further damage.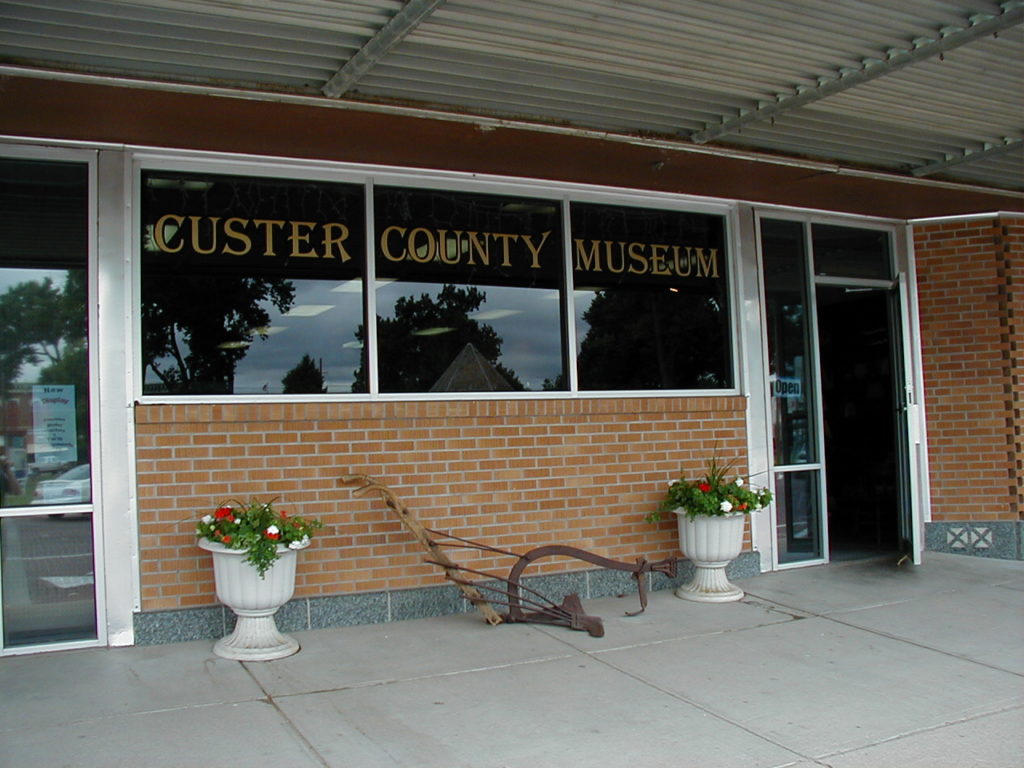 Custer County Historical Society
Custer County Historical Society is located in Broken Bow. They will use their grant to scan old papers and archive them for historical research and genealogy, including Record Books and papers from several local cemetery boards. The grant will also be used to set up more shelving in the Research Center at the Custer County Museum, and to hire high school students for a summer internship to work on these projects and several others.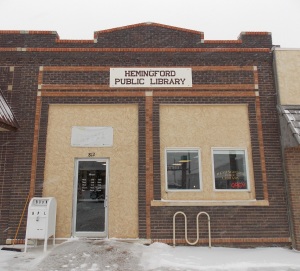 Hemingford Public Library
Hemingford Public Library is located in Box Butte County. Their grant will be used to purchase "Images of America" books pertaining to the state of Nebraska. "Images of America" books bring life to small town America through hundreds of vintage images and captions that depict the memories, people, places, and events that define a community. Hemingford Public Library currently has a few of these books on their shelves and will be able to add many more for their community to enjoy.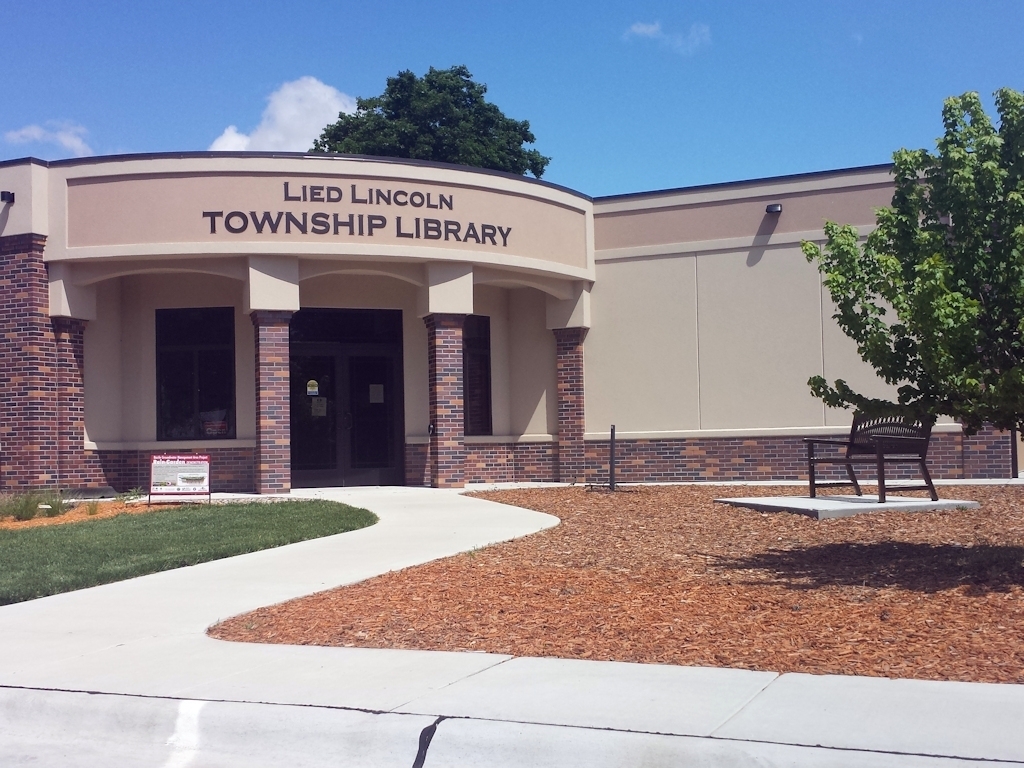 Lied Lincoln Township Library
Lied Lincoln Township Library is located in Knox County in Wausa. The village of Wausa does not have a museum or historical society so the library has become the place people bring their historical items. Their grant will be used for a wall unit and floor case to display these historical items and preserve them for future generations.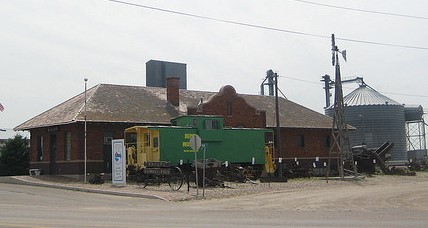 The Bayard Depot Museum is housed in the old Burlington Railroad Depot. The quaint brick structure was built in 1928 and abandoned by Burlington Northern Railroad Company in the 1990s. The museum is ran by volunteers who wanted to preserve the history of the old railroad and converted the old depot into a museum in 1994. Located three (3) miles north of the Western Trails Scenic and Historic Byway. 
The Museum is open 1:00 to 4:30 Daily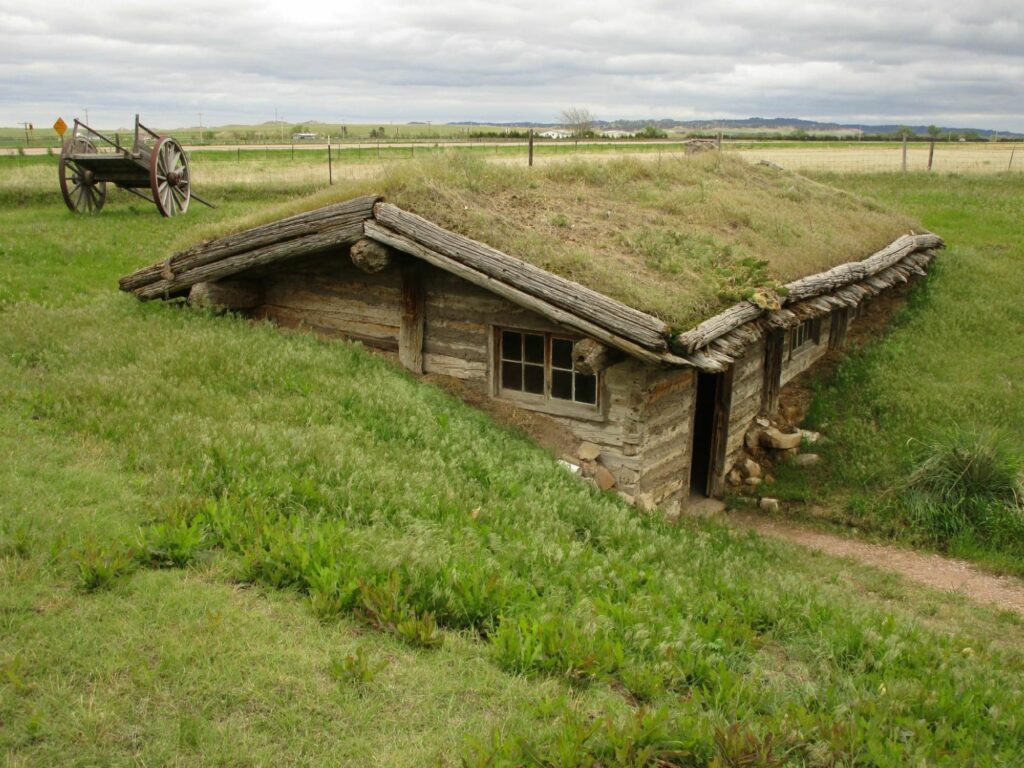 The range and scope of the Museum of the Fur Trade's collection are simply dazzling. Boasting over 6,000 primary pieces that have been gathered one piece at a time, the museum is home to the most comprehensive collection of historical artifacts covering the fur trade period in the world. Quality replications of some of the items on exhibit, such as Native American jewelry and antique fabrics, are available at the museum gift shop.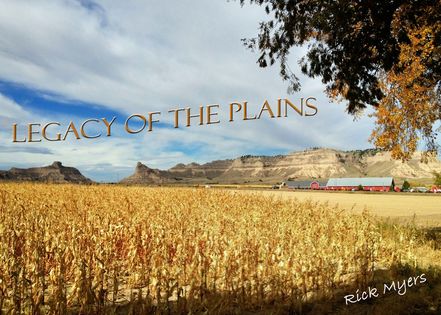 Legacy of the Plains Museum
The High Plains and the North Platte Valley have a special legacy and a unique place in American history. The private, nonprofit Legacy of the Plains Museum celebrates the people who made that history. We explore how the experiences of prior generations helped shape the world we live in today. And we illuminate the lessons of the past to provide inspiration and guidance toward a brighter future.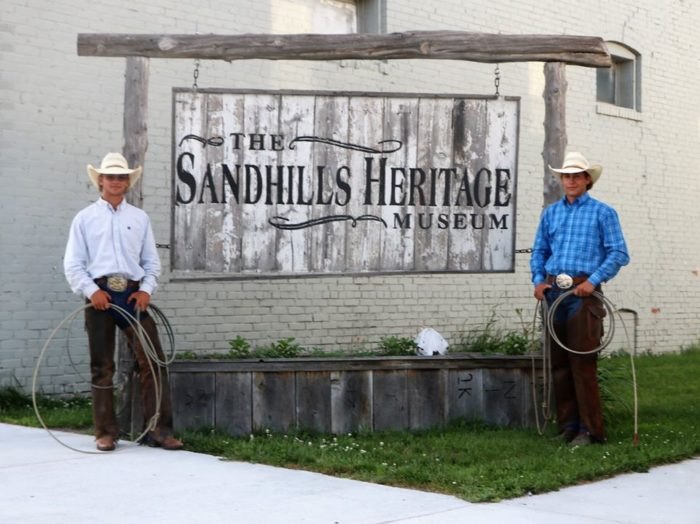 Sandhills Heritage Museum
The Sandhills heritage Museum focuses on the historical preservation of the legends of the Sandhills, particularly in Blaine County and the surrounding area.  The museum is housed in the town's former bank/post office, which was donated to the cause by a local family. The building itself is a historic gem and still includes the bank vault, original tin ceiling tiles, and the area that was once the post office. Out front, the original hitching post still invites visitors to hitch up their horses while they visit.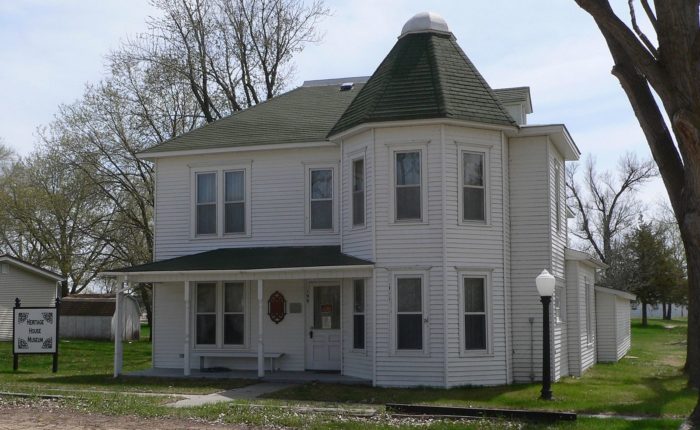 Long Pine Heritage Society
Located in the downtown area, this museum preserves Long Pine's heritage. The residence was built in 1895 by dentist Henry W. Learn.  By 1919 the home was used as a rooming house known as the Miller Hotel.
Long Pine's Heritage Society formed to preserve the rooming house and  purchased the building in 1985.  Local history exhibits and a genealogy center now occupy the home. One room is devoted to a diorama of Long Pine's railroad heyday in the 1930's. Open Fridays and Saturdays, Memorial Day through Labor Day, 1-4 p.m.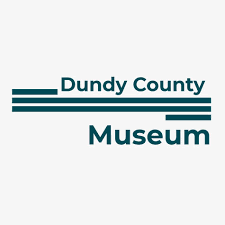 Once a thriving hospital back in the 50s and 60s is now a museum lined with amazing memorabilia of yesteryear. The Dundy County Museum inspires visitors of all ages to understand the region's rich history. Around each corner are themed exhibits featuring local people and rare collectables.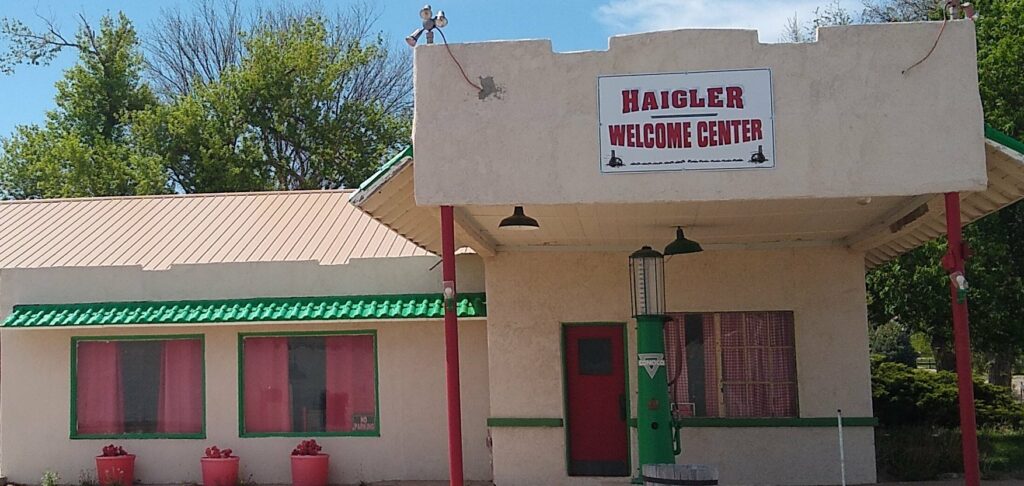 Haigler Community Foundation
Haigler Community Foundation is a nonprofit public benefit corporation, organized in the state of Nebraska for any lawful purpose allowed under the general corporation code. Haigler Community Foundation shall operate exclusively for educational and charitable purposes within the meaning of Section 501(c)(3) of the Internal Revenue Code or the corresponding section of any future Federal tax code.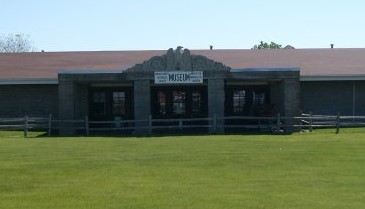 Lincoln County Historical Society
The Lincoln County Historical Museum was built by the Lincoln County Historical Society in 1976. It opened its doors on July 4, 1976, and has been growing ever since. The central Nebraska museum now encompasses approximately eight acres that includes the main museum building and an entire village made up of primarily historic structures from the Lincoln County area. A visit to this compelling Nebraska museum will immerse you in the native culture and history of this region of the Great Plains.
Cairo Roots Research Museum
The mission of Cairo Roots Museum is to preserve the history of Cairo and northwest Hall County including the townships of Mayfield, South Loup, Cameron, and Harrison.
For more than 30 years, the Cairo Roots Society has collected and preserved historical objects and information related to Cairo and the surrounding area from the 1870's to the present. The early settlers and town builders of northwest Hall County did not think their story was remarkable, but we are amazed at the spirit and accomplishments of these common people who shared a vision for the future and built satisfying and productive lives here in northwest Hall County.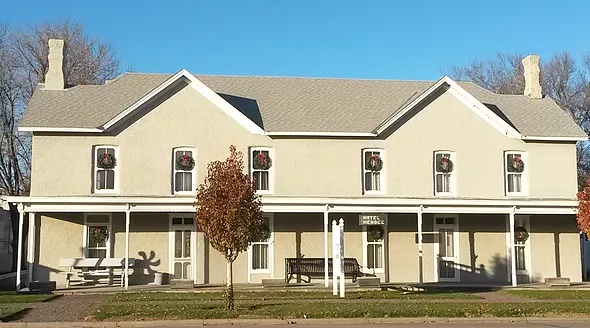 Welcome to the Robert Henri Museum and Art Gallery located in Cozad, Nebraska. Robert Henri (formerly Robert Henry Cozad) was one of America's greatest artists and one of its most important art instructors. In our environmentally controlled gallery, built in 2014, you will find the largest collection of Henri's work on display than anywhere else in the world. We have a major exhibit entitled Through My Own Language: Robert Henri and His Portraits, Landscapes and Sketches which includes sixteen of his paintings that we either own and have been loaned to us by patrons, many of his sketches along with personal items including letters and props.  There are also examples of the work of some of his students including Margery Ryerson, Marjorie Organ Henri and Ernest Fiene.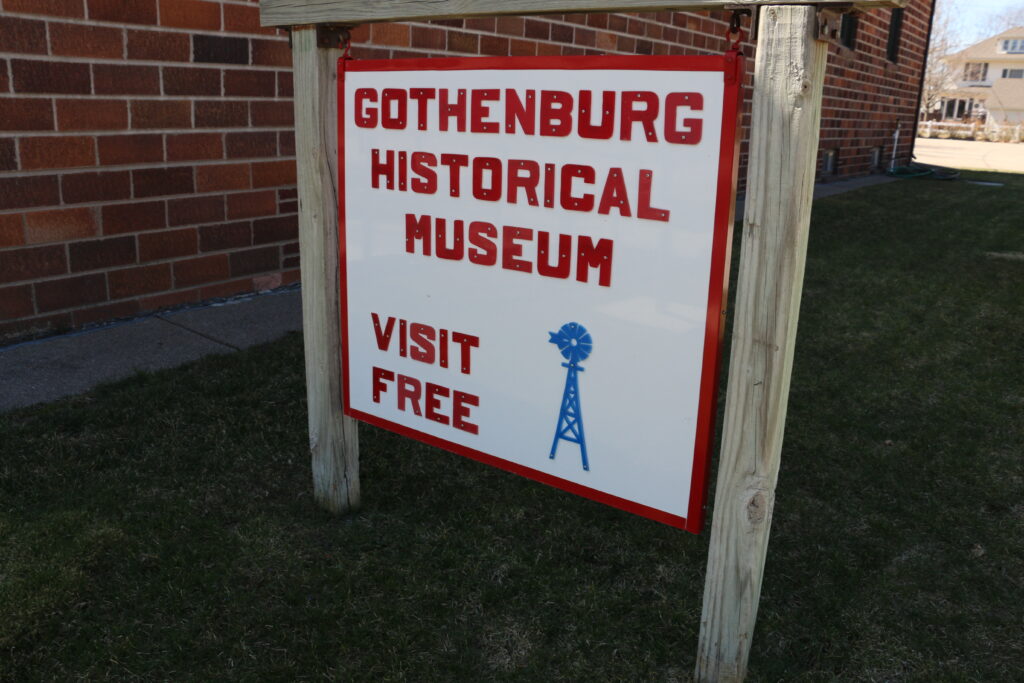 Gothenburg Historical Museum
The Gothenburg Historical Museum began as a dream finally realized in 2005 with the purchase of the building at 1420 Avenue F, across the street from Ehmen Park and the historic Pony Express Station.  Visit the museum to see the displays of photographs, documents and artifacts that tell the story of Gothenburg's past.
The Gothenburg Historical Museum is a Non-profit Corporation and is run totally by volunteers and is funded through memberships, grants and donations.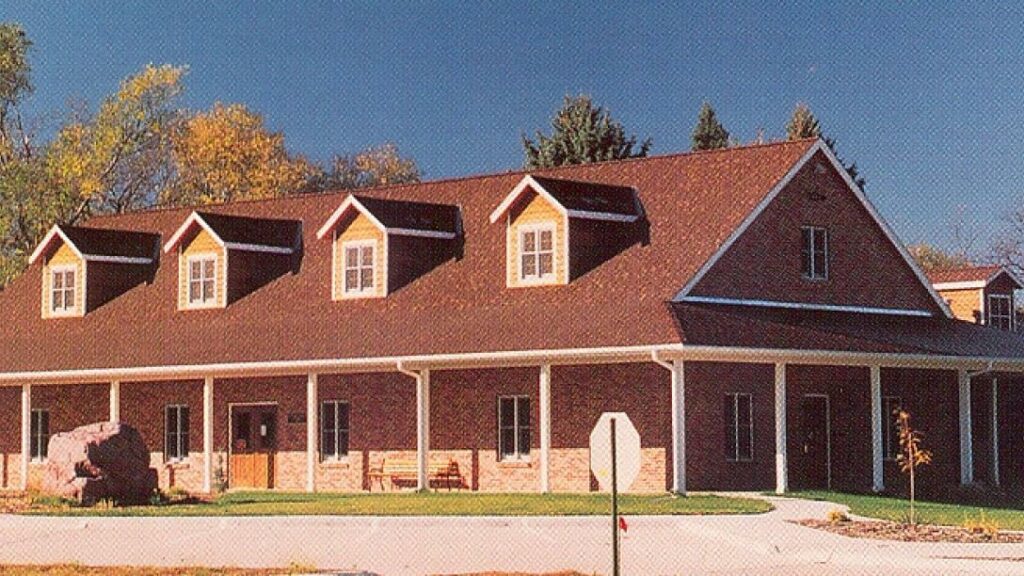 Saunders County Historical Society
"The purpose of the Saunders County Historical Society is to collect and preserve objects (artifacts) and information which illustrate the history of Saunders County, Nebraska and its people. These objects and information will be used to educate persons about the social, economic, cultural and political history of Saunders County." -Mission Statement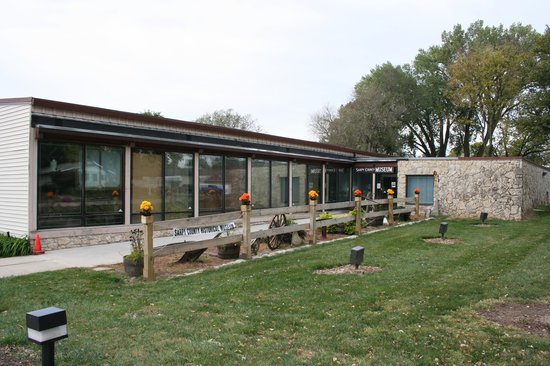 The Sarpy County Historical Society oversees and operates the Sarpy County Museum in conjunction with the county government. The society has a long and proud tradition of working with community partners to preserve and promote the rich history of the area. We continually provide educational opportunities for the young and old in our community through our partnerships with local community schools, guided tours, and ongoing program offerings.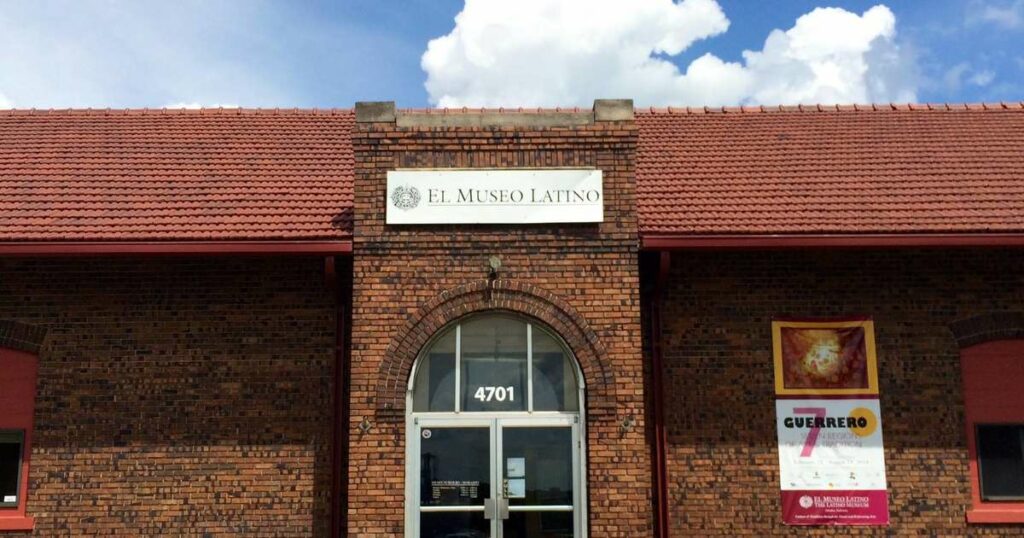 El Museo Latino opened its doors in the historic Livestock Exchange Building on May 5, 1993, as the first Latino Art & History Museum and Cultural Center in the Midwest. In 1997, the museum moved to its present brick and red-tile-roof building. The original construction of 1887 was a school and was reconstructed in the 1930s. Today, El Museo Latino is one of only seventeen Latino museums in the United States.

In conjunction with the exhibits, El Museo Latino develops educational programs that include lectures, presentations, films, art classes, workshops, demonstrations, art history classes, gallery talks, guided visits, and dance classes. Some of the programs are age specific for K-12, some for post-secondary students, and others are for an adult audience. In addition, El Museo Latino is a resource and a center for Latino studies in the Midwest.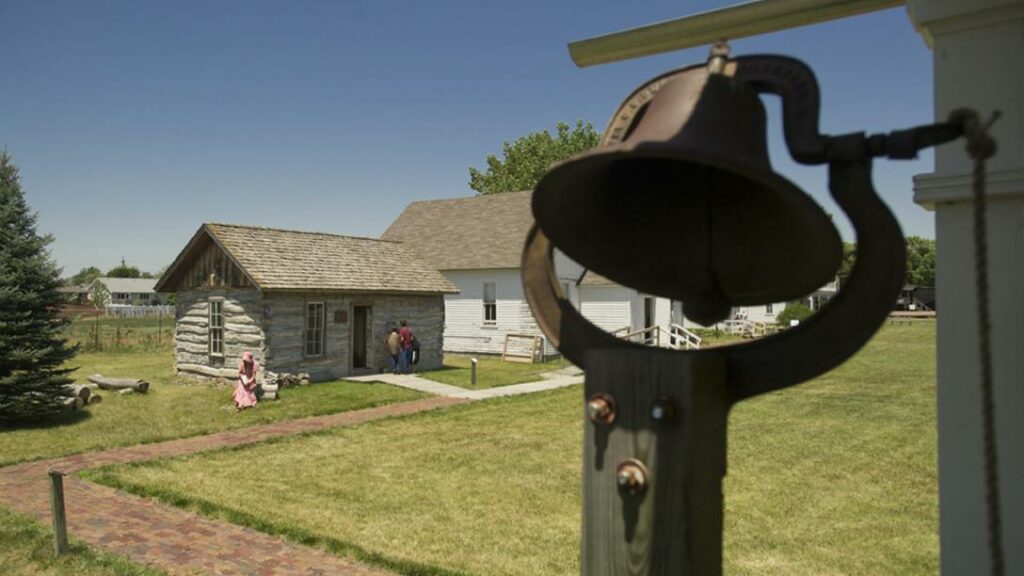 Buffalo County Historical Society/ Trails and Rails Museum
The object of this Society shall be to bring together those people interested in history, and especially the history of Buffalo County and the State of Nebraska. Understanding the history and preservation of the history of our community is basic to our democratic way of life and gives us a better appreciation of our American heritage.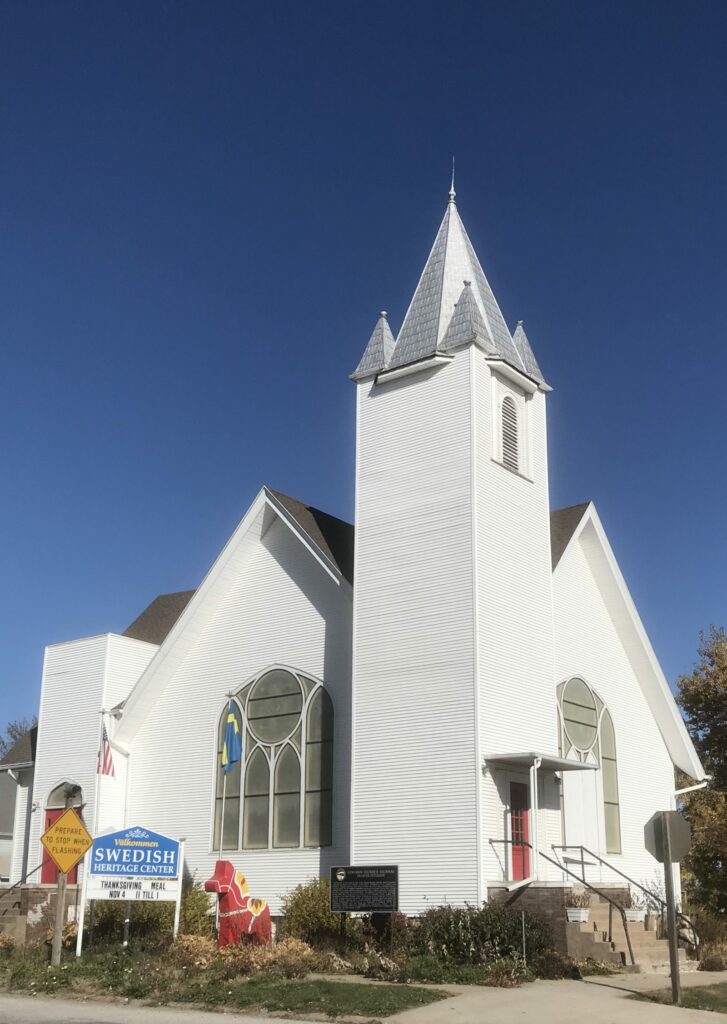 In 1985, the First Covenant Church closed it's doors, and the building stood empty for several years. With it's beautiful architecture and stained glass windows, something had to be done to protect it. A group of community members formed a board and decided to transform the building into a museum — the Swedish Heritage Center.