The Nebraska State Historical Society Foundation is launching its summer selfie contest to highlight the 27 WanderNebraska locations across the state. Participants can submit their photos at any of these sites to be considered for one of five $100 gas gift card prizes.
Entries are due by September 1, 2022, and winners will be announced September 15th. See below for full rules and eligibility terms. Entries that do not meet the eligibility rules will not be counted.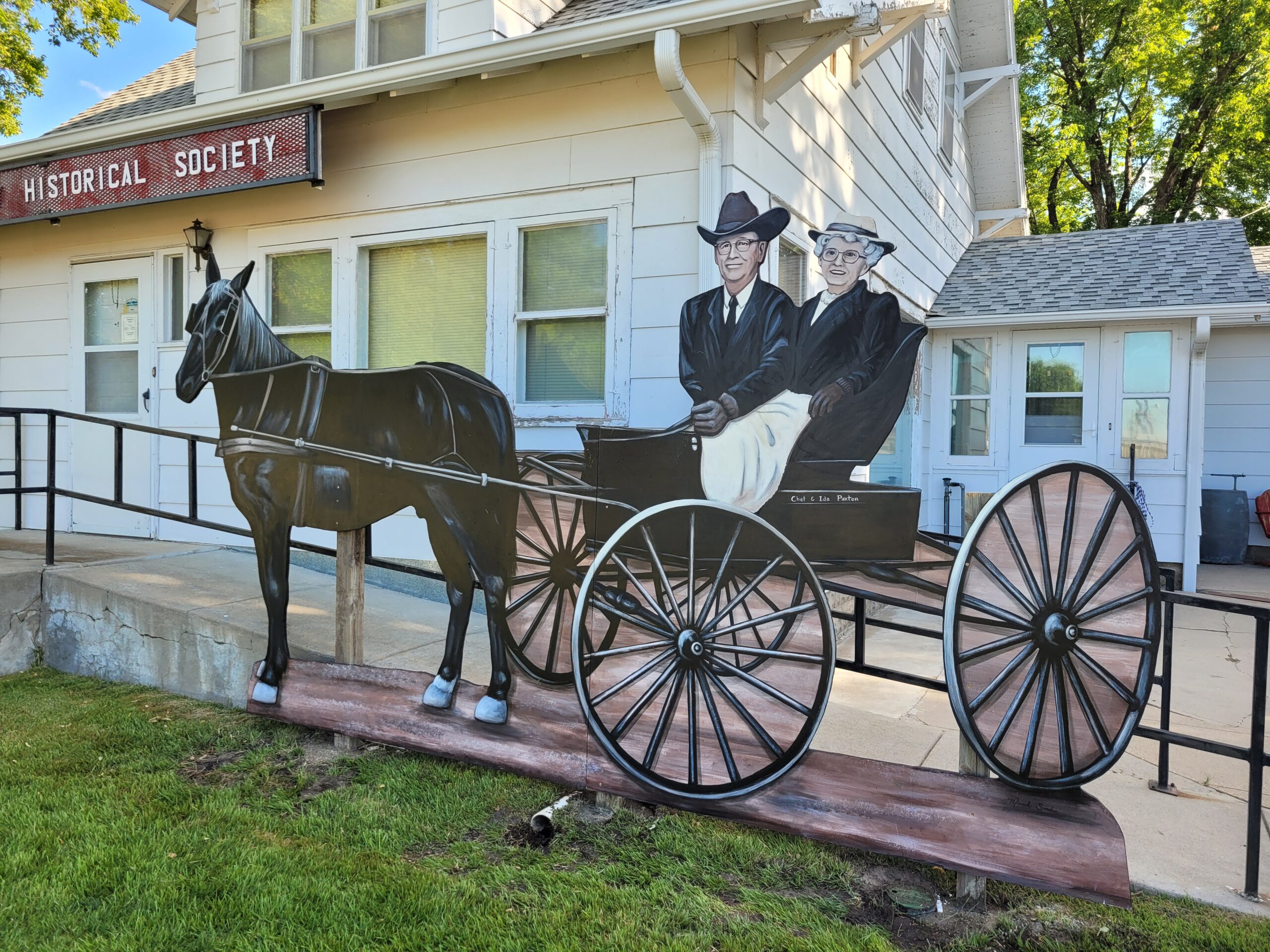 Here's an example of what your photo could look like!
Eligibility
The Contest is open to worldwide participants
The Selfie must be taken at a WanderNebraska location
Persons under 18 may participate with a parent or guardian's permission
Both amateur and professional photographers can enter
Multiple entries are allowed, but only one (1) photograph allowed per entry form
Entries must be submitted by September 1, 2022
By entering the contest, participants agree to the official contest rules.
What to Enter
All photographs should accurately reflect the subject matter and the scene as it appeared. Photos that have been excessively digitally altered beyond standard optimization (removal of dust, cropping, reasonable adjustments to exposure, color and contrast, etc.) will be disqualified. Entries must be saved in jpeg format and should be sized to be between 2000 and 6000 pixels in the longest dimension. Please limit your images to a maximum file size of 5MB.
Selfies must have been taken in July of 2022. Entries may have originated in any format — including, but not limited to digital files, digital prints, color prints, or black and white prints, as long as they are submitted digitally through the online form. Mailed entries will not be accepted. 
You are responsible for obtaining the necessary releases from the individuals depicted in the Selfie, and must provide copies to the Nebraska State Historical Society upon request.
Please do not enter the following:
Photos taken outside Nebraska
Photos not consistent with the theme of celebrating Nebraska's WanderNebraska locations
Photos that violate private property owner rights
Photos taken by others or that violate / infringe upon another person's rights, including but not limited to copyright
Photos that contain sexually explicit, nude, obscene, violent or other objectionable or inappropriate content
Photos that are inconsistent with the values of the Nebraska State Historical Society Foundation